About Riverside Dental Centre
With a combined experience of over 40 years in the field of dentistry, the team of professionals at Riverside Dental Centre has the expertise necessary to offer patients comprehensive services to improve dental health. Our Red Deer dental practice puts patients first. Our team works closely with individuals to determine their personal dental goals. We perform most dental services in the comfort of our office, preferring to keep patients within our network of dentists to ensure we provide consistent care across their entire treatment. So what are you waiting for call us today to join the family.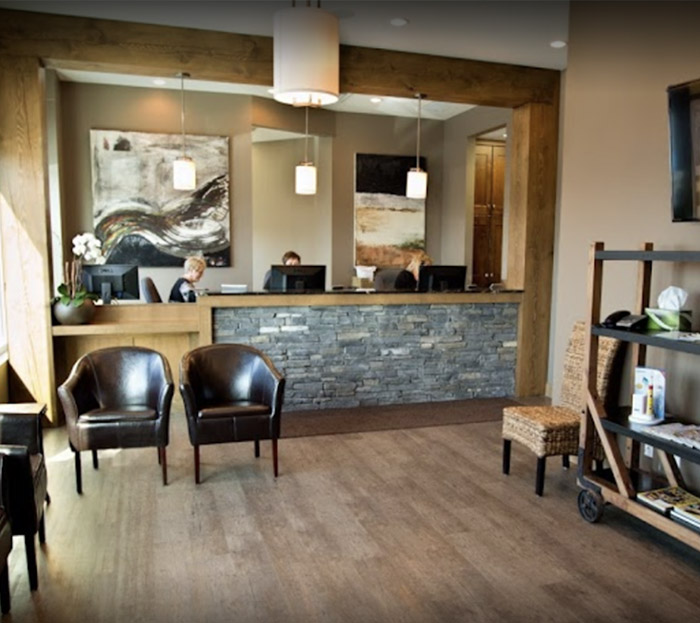 Your Red Deer Dentists & Oral Health Care Team
Our passionate and dedicated team of dentists takes the time to learn your individual needs. We believe in educating patients on the different treatment options available so that we can provide you with a customized solution that is right for your needs. Schedule your appointment online or call us today to book your next appointment.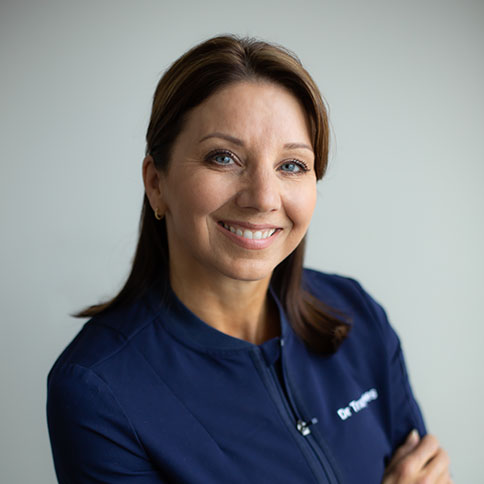 Dr. Tracy Dawes B.Sc., D.D.S.
GENERAL DENTIST
Dr. Dawes graduated as a general dentist from the UofA in 1997. She was mentored by Dr. Huff in 2000 completely changed her life.
Dr. Dawes loves that dentistry is as much of an art as it is a science. She enjoys creating beautiful functional smiles that make people want to smile.
She is heavily involved in Invisalign for the last 7 years. Clear removable appliance therapy (Invisalign), for Dr. Dawes, is about restoring proper function for patients, the side effect happens to be a beautiful smile. She loves chatting and talking with her patients, the connection she gets with long standing relationships is what brings her to work every day, that and the opportunity to meet so many new people.
She has learned so much in the last 8 years since I joined a study club started by Dr David Galler and the American Academy of Clear Aligners.
She has been trained in a newer technique that builds teeth up with a bonding material. The result looks like crowns or veneers, but it is very conservative as no tooth structure is removed. She is a member of the Spear learning institute and an active member of the study club.
She has been trained in neuromodulators(cosmetic injectables, xeomin and dysport) since 2014 for both therapeutic TMJ treatment and all cosmetic treatment. She also offers dermal filler for cosmetic treatment of lips, cheeks, jowls.
Dr. Dawes is a pinnacle in the Red Deer community, she supports many sports programs, including minor hockey, ringette, volleyball and softball. Giving back through local charities such as the Festival of Trees Emerald Sponsor, Canada Winter Games major sponsor/ Waskasoo Mascot sponsor, Saving Grace Animal rescue, Central Alberta Child Advocacy and multiple school programs. She has also been involved with Plan international since 2002.
While she not at the office she enjoys spending time with her family, husband Brian and two kids Connor and Julia (both in university) and her dog, Rosie.
Dr. Dawes lives an active lifestyle, running, cycling, hiking, wakesurfing. Summer is her favourite season. She loves to read and listen to audiobooks. Recently she restarted her hobby of calligraphy, I haven't done since her teenage years.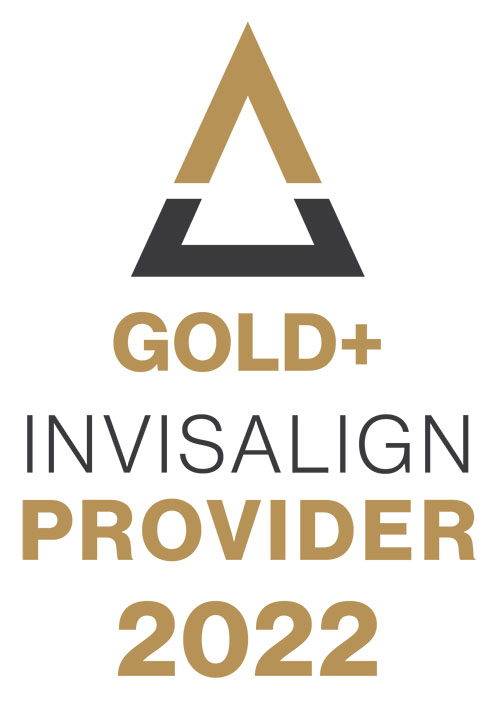 Dr. Dawes is a Gold + Invisalign Provider. Learn More.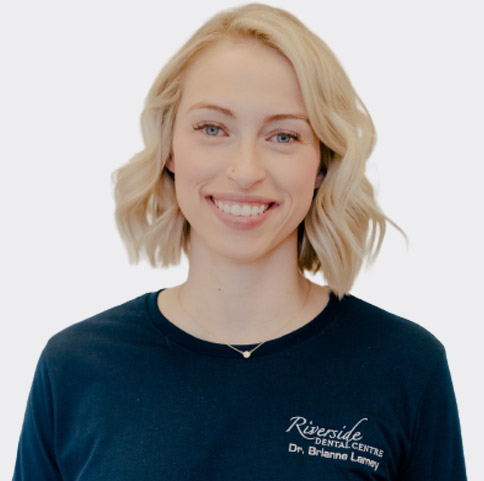 Dr. Brianne Lamey -BMSc, DDS
GENERAL DENTIST
Dr. Lamey graduated from the University of Alberta in 2012
Dr. Lamey is known for her excellent work with clear removable appliance therapy (Invisalign) and creating beautiful functional smiles for her patients. She has been trained in a technique that builds teeth up with a bonding material that gives a similar result to Veneers or Crowns without removing any natural tooth structure at all. She is working on finishing up a course currently and will soon offer Healthy Start, which is a non invasive way to treat children who have sleep disorder breathing issues and straighten teeth without braces.
She enjoys building relationships with her patients and her coworkers. Dr. Lamey is known for having a lot of laughs throughout the day (and her laugh is contagious). She is a member of the ADA&C, AACA (academy of clear removable appliances)
She enjoys hanging out with her 2 dogs and cat. She loves travelling to new countries and experiencing different parts of the world but also has a love enjoying her own backyard in Alberta and spends a lot of time hiking on the weekends.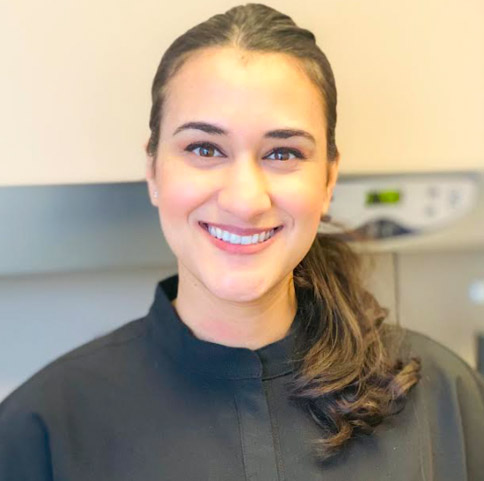 Dr. Maria Syed – BSc, DDS
GENERAL DENTIST
Dr. Syed graduated from the University of Alberta, Class of 2017.
Dr. Syed practices all aspects of General dentistry, ranging from restorative to surgery to endodontics to pediatrics.
She loves educating and working with all her patients! Every patient is unique and she really loves that every day of her practice is different and she can provide unique, catered care for each one of her patients. Her goal is to make sure they feel comfortable in her chair and are educated on all their treatment options. Dr. Syed is known for making her patients feel comfortable and at ease.
She belongs to the Alberta Dental Association and Canadian Dental Association
Outside of work, she loves travelling, painting, staying active, and spending time with my family and friends.Dr. Syed is a wife and a mother to a gorgeous little boy.
She supports Kindness in Action – A dental organization that provides free dental care in multiple countries.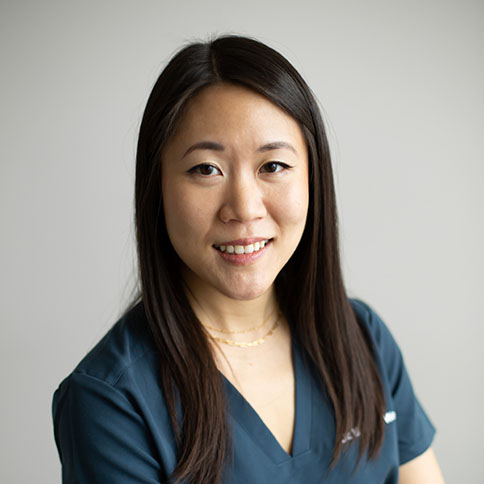 Dr. Miranda Wong
GENERAL DENTIST
Dr. Miranda Wong was born and raised in Calgary. She attended the University of Calgary and received her Bachelor of Science in Biological Sciences. Moving to Vancouver, she completed the dentistry program at the University of British Columbia. After graduation, she returned to Alberta and has been residing in Red Deer since 2020.
Dr. Miranda's involvement with community outreach programs includes traveling to rural areas of Jamaica to provide dental care to the underprivileged. She has also provided volunteer care at low-income community clinics in the Vancouver area.
As a general dentist, Dr. Miranda is passionate about educating people to have a better understanding of their oral health. She believes that each patient has individual needs and enjoys working with people to discover what suits them best. She loves helping people keep their teeth healthy by restoring the function and esthetics of their smiles.
Outside of dentistry, Dr. Miranda enjoys traveling to learn about new cultures and new foods. She also enjoys staying active by playing badminton, bike riding, hiking, and snowboarding.
Dental Reviews From Patients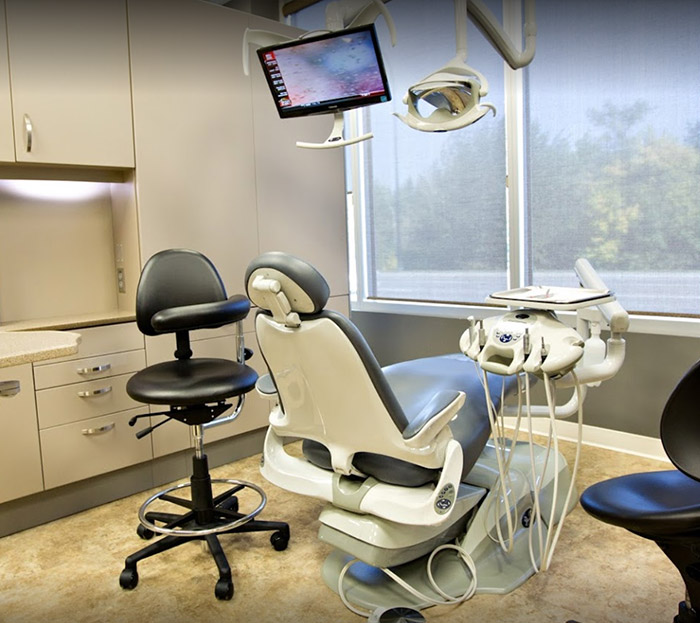 A look inside of our Red Deer office