Dental Cleanings and Check-ups Near You
It can take less than a day for plaque to harden into tartar. After plaque has hardened into tartar, it can no longer be removed with brushing alone. Our hygienists have the dental tools required to thoroughly and safely remove the tartar buildup from your teeth. When you leave tartar and plaque on your teeth, it can develop into tooth decay and cause gum disease. That's why it's essential to receive dental cleanings at least twice a year to maintain good oral health. At Riverside Dental Centre, we offer quality dental cleanings near you.
The Importance of Dental Cleanings & Check-ups 
Regular dental cleanings and check-ups are excellent preventative measures. By regularly visiting the dentist, you reduce your risk of developing decay and gum disease. Regular check-ups also help our dentist detect oral health issues early on before they develop into more serious problems. Prevention is always a better option. That's why we highly recommend patients to visit for cleanings as frequently as directed by our dentist.
When plaque and tartar build around the gums, it can cause inflammation and infection, resulting in gingivitis. Gingivitis is the early and mildest stage of gum disease. If detected and treated early on, gingivitis is reversible.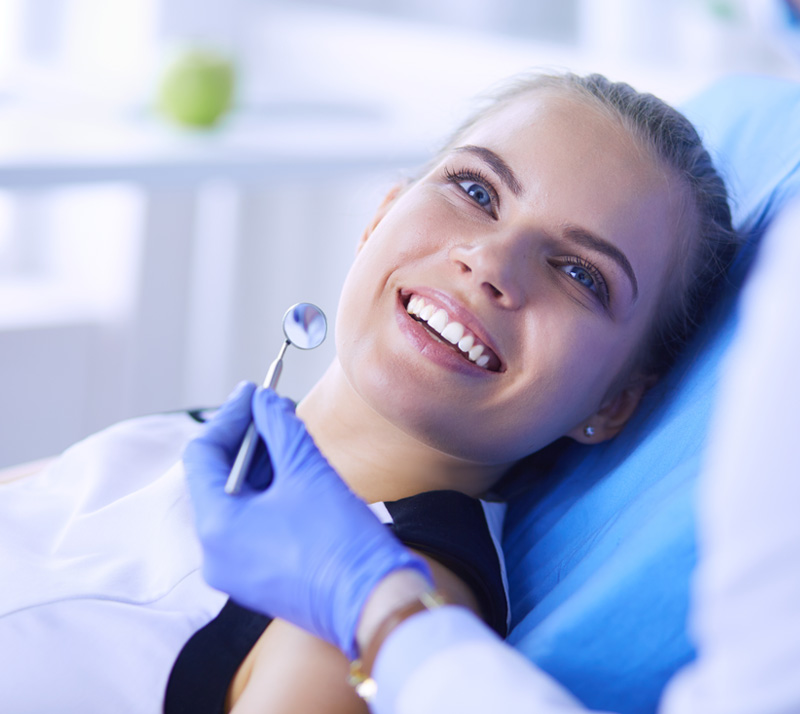 However, since gingivitis doesn't cause pain, many patients will leave their gum disease untreated. Gingivitis will slowly progress to periodontitis, a more advanced stage of gum disease. At this point, it is no longer reversible and will cause bone and tooth loss without treatment.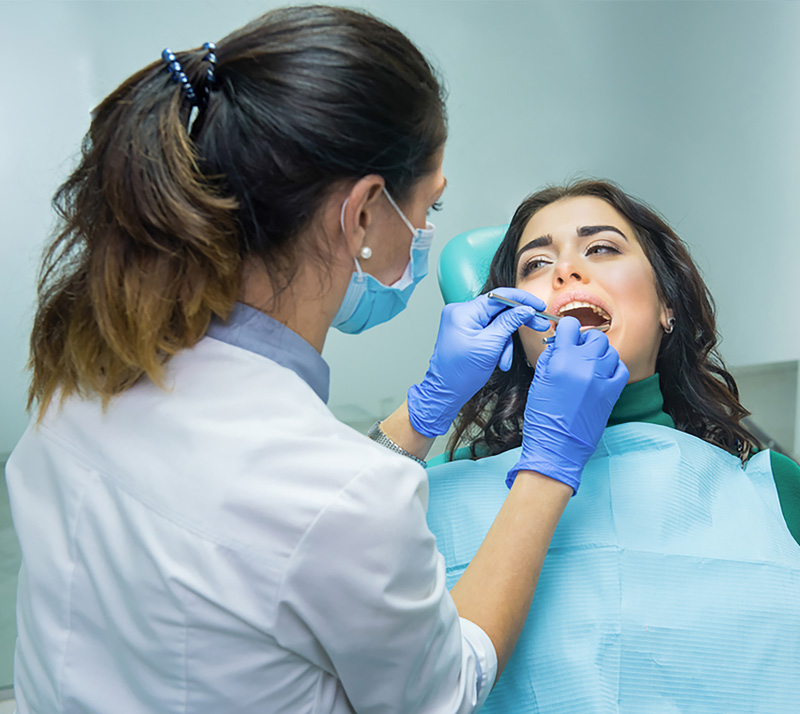 Dental Cleanings Near You
If you are interested in receiving dental cleanings in Red Deer, please contact us to schedule an appointment. The process of receiving a cleaning is fairly simple and will take thirty minutes to an hour to complete. During your cleaning, our hygienist will:
Use dental tools to remove tartar and plaque from your teeth
Polish your teeth to remove any residual plaque and tartar
Floss your teeth
Provide you with a fluoride rinse to help prevent cavities 
Dental Check-ups Near You
After your teeth have been cleaned, our dentist will examine your teeth and gums to check for oral health issues such as cavities and gum disease. If our dentist notices any abnormalities in your mouth, we will develop a personalized treatment plan to improve your oral health. If you have any questions or concerns about your oral health, you can discuss them with our dentist during your check-up.
Preventing Oral Health Problems
Maintaining a good oral care routine at home is as important as regular dental check-ups. If you thoroughly brush and minimize the plaque buildup on your teeth, you will further reduce your risk of developing cavities and gum disease. We recommend patients to:
Brush for no less than two minutes in the morning and before bed
Floss at least once before bed
Rinse your mouth after each snack or meal
Scrape your tongue
Rinse with an antiseptic mouthwash
Schedule dental cleanings every six months, unless otherwise directed 
Looking for dental cleanings and dental check-ups near you? Our office is happy to provide quality dental cleanings near you to help you achieve optimal oral health. Contact us to schedule an appointment today!