We are a Gold + Invisalign Provider
Dr. Dawes is a Gold + Invisalign Provider, which is because of her level of education and experience with Invisalign. Talk to us about your Invisalign treatment today!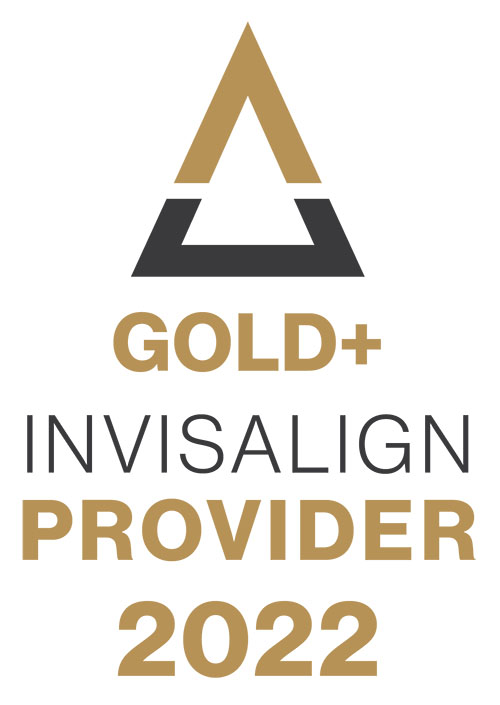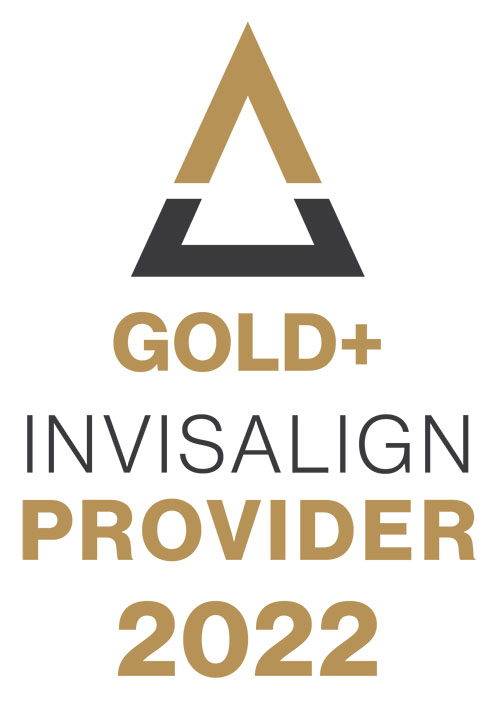 Invisalign Near You
Are you unsatisfied with your smile? If you are interested in straightening your teeth without the discomfort of metal wires and brackets, our office has a solution for you. We provide Invisalign in Red Deer to correct orthodontic concerns comfortably and discreetly.
What is Invisalign?
Invisalign is a set of customized clear removable appliances used to gently guide your teeth to their new desired positions. Typically, patients will switch their removable appliances every two weeks or otherwise directed. Our dentist will take digital scans of your teeth to project your treatment plan. These scans allow our dentist to estimate your progress, results, and treatment time.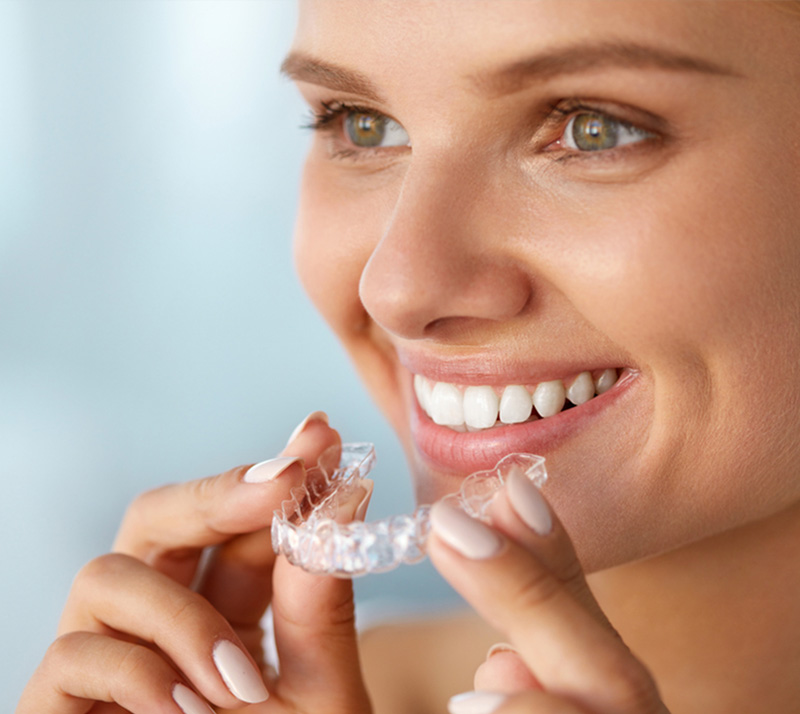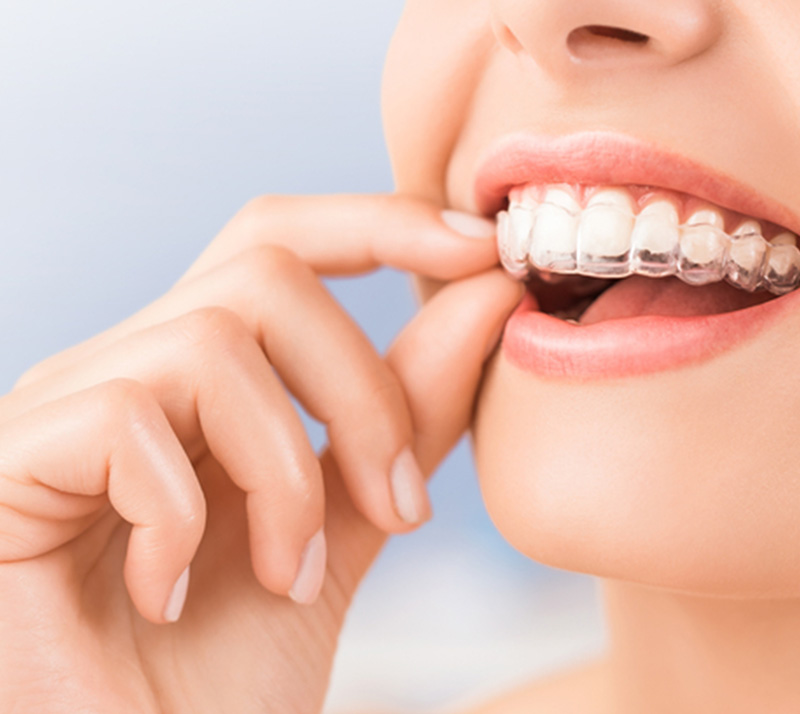 What Can Invisalign Treat?
Invisalign is ideal for treating mild to moderate dental concerns. Typically, patients will receive Invisalign to treat the following:
Crossbite
Overbite
Underbite
Misalignment
Gaps between teeth
Crowding
Our dentist will determine if Invisalign is the right procedure for your concerns. If you have severe crowding and misalignment, our dentist may recommend alternatives that are more suitable for you. If you're looking to receive Invisalign near you, please contact us to schedule a consultation.
The Benefits of Receiving Invisalign
There are various benefits to receiving Invisalign, some of which include the following:
Improved confidence
Subtle and discreet treatment
Easy to maintain
No food restrictions
Fewer check-ups and dental adjustments
No disruptions to your daily activities
The Process of Receiving Invisalign
If you're interested in receiving Invisalign in Red Deer, our dentist will first examine your teeth to determine if you are an ideal candidate for this procedure. We will then take 3D scans of your teeth to develop a personalized treatment plan. Once you receive your customized removable appliances, you will wear them daily for twenty to twenty-two hours. It's important to only remove your removable appliances when you're eating or brushing your teeth. The less you wear them, the longer your treatment will be. You will then switch to a new set of removable appliances every two weeks. Our dentist will periodically check on your progress and compare them with the estimated progress. After you have completed your treatment, we will provide you with a custom-fit retainer to maintain the positions of your new teeth.
Searching for Invisalign Near You?
If you would like to receive Invisalign in Red Deer, please schedule a consultation with us. Our team will be happy to help you achieve your dream smile.