Dentures Near You
Missing teeth are not ideal. They make you feel conscious about your smile and create challenges with eating, chewing, and speaking. Missing teeth will also cause your jaw bone to deteriorate from the lack of stimulation. The gaps will also accumulate more bacteria, increasing your risk of getting an infection. Dentures are a durable and effective solution for tooth loss. If you would like to learn more or receive dentures in Red Deer, please contact us.
What are Dentures?
Dentures are artificial teeth. They are removable sets of teeth used to replace a few or all of your teeth. The dentures are customized to fit your unique mouth. While dentures are not as strong as natural teeth, they will significantly improve your ability to speak, eat, and chew.
We provide two types of dentures near you. The first type is partial dentures, which are recommended for patients who have many healthy teeth remaining. The dentures will be matched to the colour of your existing teeth. These removable dentures are secured with small clasps.
Complete dentures are used to replace a full set of teeth. Patients can choose between receiving immediate and conventional dentures. Conventional will be created after the extraction, while immediate dentures are placed right after the extraction.
If you have any questions or concerns, please feel free to contact us. Our team will be delighted to assist you.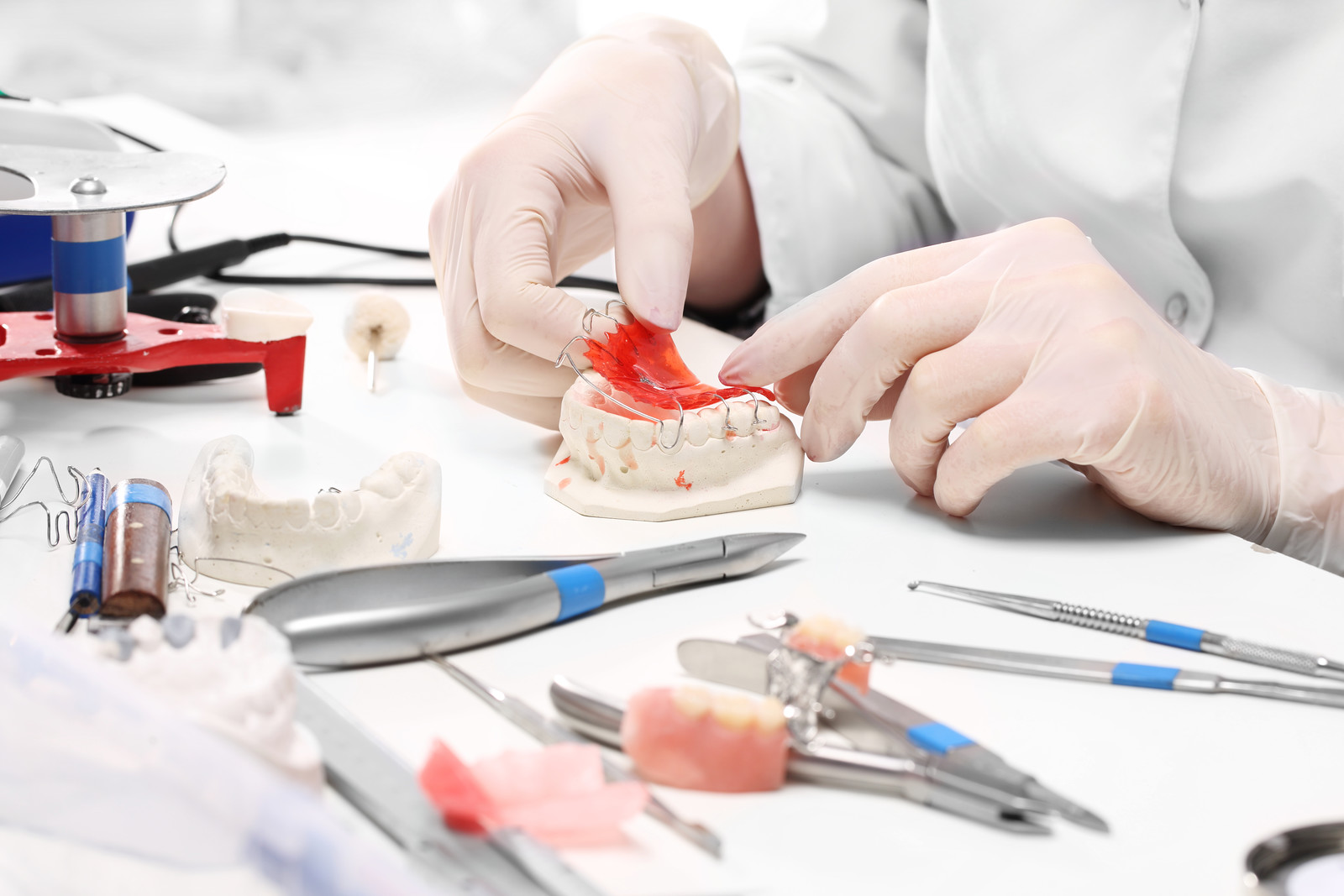 The Benefits of Receiving Dentures
Looking to receive dentures in Red Deer? There are many benefits to receiving dentures, including the following:
Improves your confidence
Improves your ability to speak
Improves your ability to eat and chew
A long-lasting solution
Improves your oral health
Prevents teeth from shifting
They look natural
They are easy to care for
Tips to Maintain Your Dentures
Dentures can last for many years with proper care. Dentures are very fragile, so please be gentle when handling them. We also recommend the following tips:
Rinse your dentures before and after each wear
Place your dentures in a solution when you are not wearing them
Remove your dentures before bed
Use a soft-bristled toothbrush and mild soap to clean your dentures
Clean your dentures every day
Avoid using toothpaste to clean your dentures
Searching for dentures near you? At Riverside Dental Centre, we offer quality dentures in Red Deer! Schedule your consultation today.