Dental Implants Near You
Missing teeth can have many negative effects on your oral health and day-to-day life. The gaps in your teeth will cause difficulties eating, chewing, and speaking. In addition to daily tasks, they also make your mouth more prone to bacterial infection and inflammation. Your remaining teeth will also begin to shift to fill the empty space. We provide dental implants in Red Deer to replace your missing teeth.
When are Dental Implants Necessary?
There are many reasons that can cause tooth loss. The most common reasons are:
Gum disease
Extensive tooth decay
Accident or injury
Teeth grinding
If you're interested in receiving dental implants near you, please schedule a consultation. Not every patient with missing teeth is eligible to receive implants. To be eligible, patients must have a strong jaw bone and healthy gums. Our dentist will examine your gums and jaw bone to determine if this is the right procedure for you.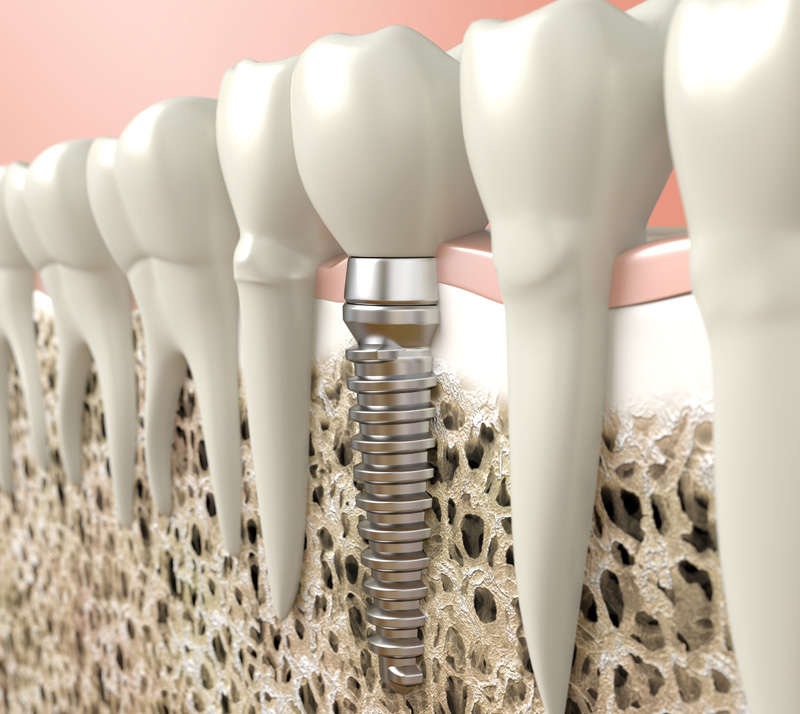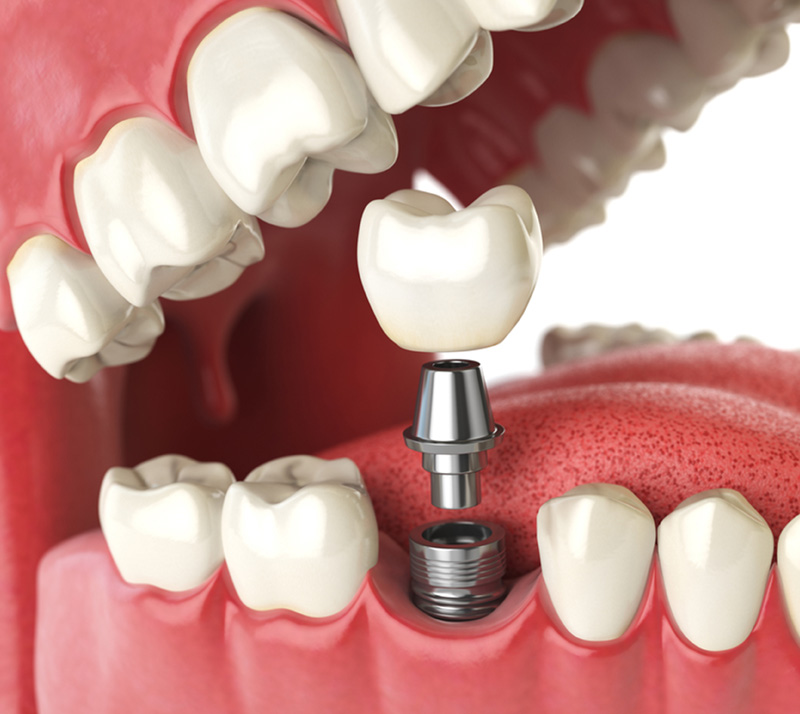 The Benefits of Receiving Dental Implants
Dental implants provide our patients with many benefits. These benefits include the following:
Improved speech
Improved bite
Improved smile
Increased confidence
Improved oral health
Natural and long-lasting results
Prevents bone loss
Prevents teeth from shifting
Prevents bacteria buildup
The Process of Receiving Dental Implants
If you would like to receive dental implants in Red Deer, the process can take up to a couple of months to complete. The titanium screw will be surgically placed into your jaw bone. The screw will eventually fuse with your jaw through a process called osseointegration. During this process, your body will accept the screw as your tooth's root. It will take a few months to fully integrate. After, our dentist will connect a dental crown, which will replace your tooth, to the screw.
Tips to Maintain Your Dental Implants
It's important to take care of your implant. Our dentist encourages patients to:
Maintain good oral hygiene
Avoid foods that can damage or break your implant
Clean around your implant
Rinse after each meal
Receive regular dental cleanings and check-ups
Use a soft-bristled toothbrush
If you're interested in receiving dental implants near you, please contact us to schedule a consultation. We provide dental implants near you to restore your smile and improve your oral health.