Restorative Dentistry Near You
Our dental clinic in Red Deer provides numerous procedures to restore teeth. When your teeth are broken, damaged, or missing, it can cause many negative impacts. Not only will your oral health be compromised, but your day-to-day tasks, such as eating and speaking, will also become more challenging. Whether you're missing one or multiple teeth or have a chipped tooth, we have a solution to restore your smile. Our team will do our best to improve your oral health and restore the functionality of your teeth.
Bonding
Dental bonding is ideal for masking minor tooth imperfections. The composite resin will be shaped to improve the size, shape, and colour of your teeth. This quick and non-invasive procedure is ideal for treating discolouration, minor gaps, and chips.
Dental Bridges
Dental bridges are one of the options we offer for tooth replacements. A series of three or more crowns will fill in the gaps caused by missing teeth. Typically, the hardest crown will replace your tooth, and the remaining anchor the bridge onto your surrounding teeth. Bridges are a durable and natural-looking solution for missing teeth.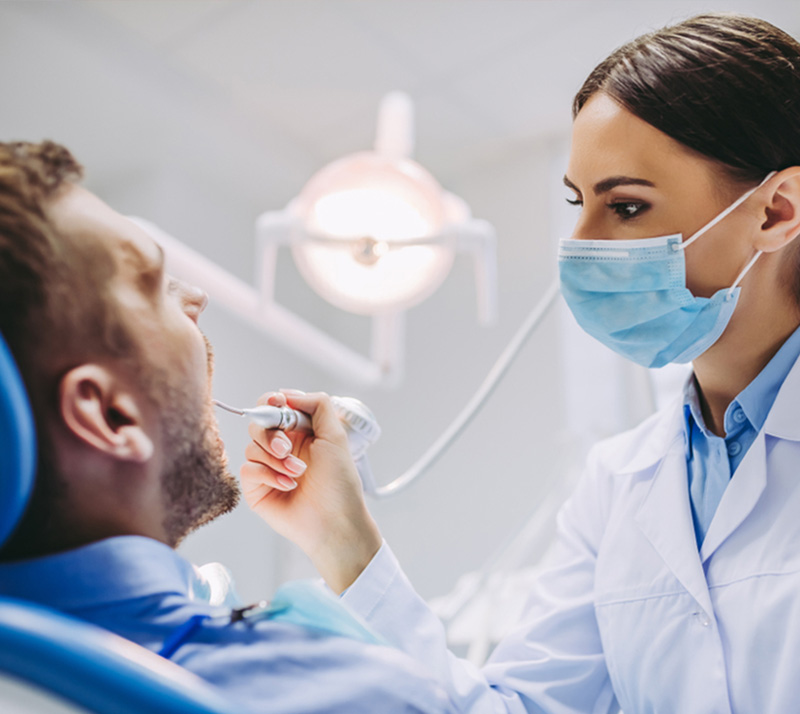 Dental Implants
Dental implants are a stable and permanent solution to tooth loss. Not only will they improve the appearance of your teeth, but they will also restore your ability to speak, eat, and chew. Implants are a natural-looking solution that will help you regain your confidence in your smile.
Dental Fillings
Dental fillings are used to fill in cavities to prevent further spread and bacterial accumulation. Fillings are now made to seamlessly blend with your surrounding healthy teeth. They are a durable solution to restore teeth that have been damaged by tooth decay.
Inlays and Onlays
Dental inlays and onlays are similar to dental fillings. They are used to restore weakened or damaged teeth. Dental onlays will be used on the surface of your teeth, while inlays fill the interior of your tooth. Inlays and onlays will provide more coverage than regular fillings.
Dentures
Dentures are a removable set of teeth. They are one of the procedures we offer to replace missing teeth. Partial dentures are ideal for patients who have lost one or multiple teeth but have most of their healthy teeth remaining. Complete dentures are recommended when patients have lost most or all of their teeth.