Dental Bridges Near You
Are you missing one or multiple teeth? It's essential to replace your missing teeth as soon as possible to prevent oral health problems. The empty spaces are more prone to bacteria buildup, which can cause inflammation and infection. Your teeth will also start to shift. You may also find it more challenging to speak, chew, and eat. Our office provides dental bridges in Red Deer to replace missing teeth.
What are Dental Bridges?
Dental bridges are a series of at least three crowns joined together. One of the crowns will act as your new tooth while the rest support the bridge by anchoring onto the adjacent teeth. Bridges will simultaneously improve the appearance of your smile and its functionality.
If you're interested in receiving dental bridges near you, please contact us to schedule a consultation. Our dentist will determine if this is the right procedure for you and which type of bridge will best fit your needs.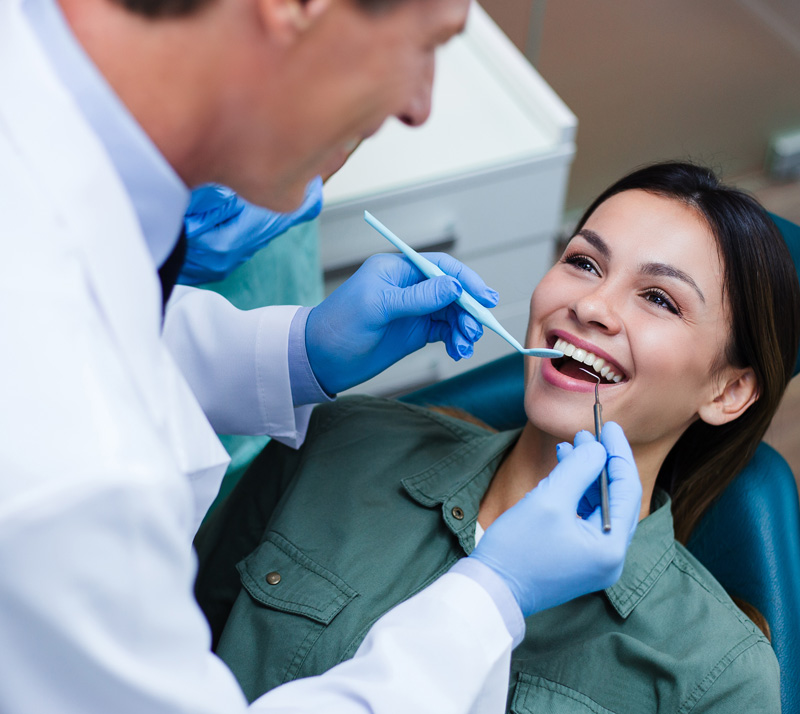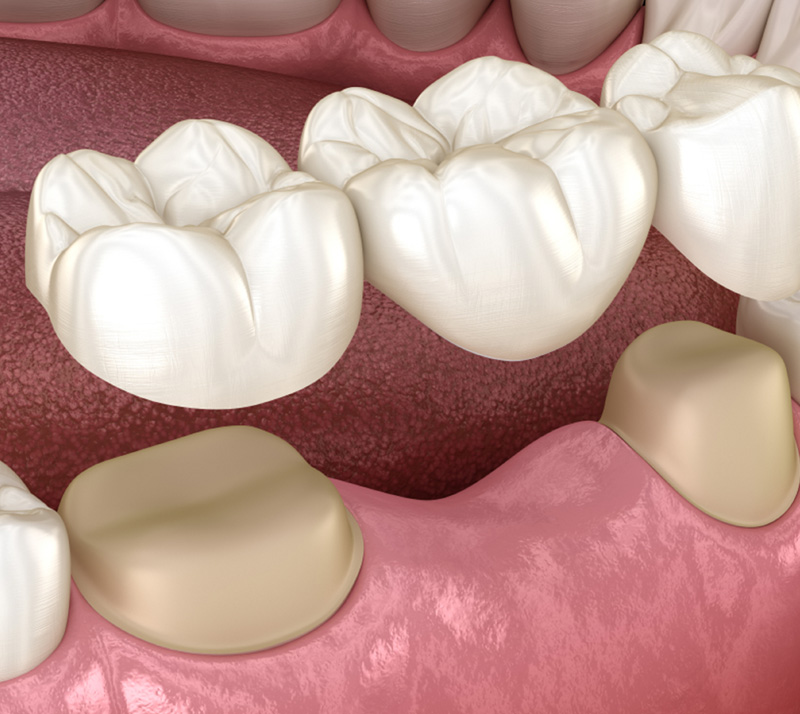 The Benefits of Receiving Dental Bridges
Dental bridges are a fantastic solution to tooth loss. The benefits include:
Improving your oral health
Improving your bite
Improving your speech
Preventing teeth from shifting
Improving your self-esteem
Improving your face shape
Preventing jaw bone loss
Improving your smile
The Process of Receiving Dental Bridges
If you're interested in receiving dental bridges in Red Deer, the process will take two appointments. The first appointment will be to take impressions of your teeth to create your customized bridge. We will provide you with a temporary bridge to wear until your next appointment. After your bridge has been fabricated, we will schedule your second appointment to fit and place your new bridge.
If you have any questions or concerns, feel free to contact us.
The Recovery Process
The recovery process is relatively quick. Most patients will be able to resume their daily activities in as little as a day. You might feel some soreness and discomfort, but it should disappear after a few days.
We recommend patients follow the tips listed below to prolong the lifespan of their bridges:
Practice good oral hygiene
Schedule regular dental cleanings and check-ups
Avoid foods that can damage your bridge
Avoid using your teeth as a "tool"
Avoid teeth grinding
Avoid chewing on ice
Are you looking to receive dental bridges near you? At Riverside Dental Centre, we are happy to provide quality dental bridges in Red Deer. Contact us to schedule your consultation today.