Guards and Appliances Near You
At our dental office in Red Deer, we are proud to provide various dental appliances to protect your teeth and treat oral health concerns. Whether you are constantly snoring, grinding your teeth, or suffering from temporomandibular joint disorder (TMD), our team can find the ideal treatment for you.
Night Guards
If you suffer from constant headaches in the morning, a sore jaw, or sore teeth, there is a chance you're grinding your teeth in your sleep. We offer custom-made night guards to act as a barrier between your teeth to prevent grinding. We know it's important to get a good night's rest. That's why we provide night guards to help you rest soundly.
Retainers
Retainers are an essential part of orthodontic treatment. We provide retainers after a patient has completed their treatment. The retainers will prevent your teeth from reverting to their old positions. Typically, most patients will wear their retainer at night. However, we highly recommend patients wear their retainer as directed by our dentist.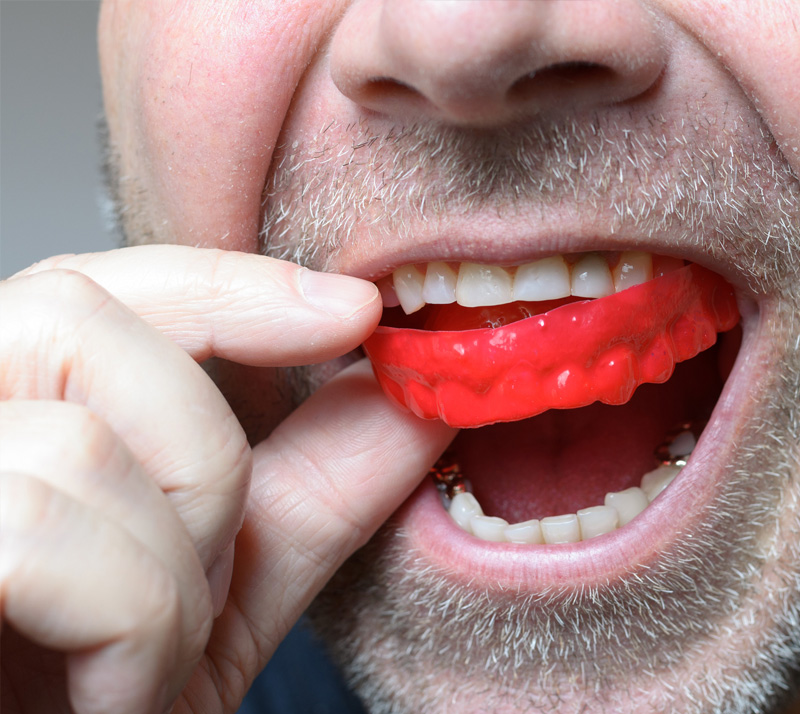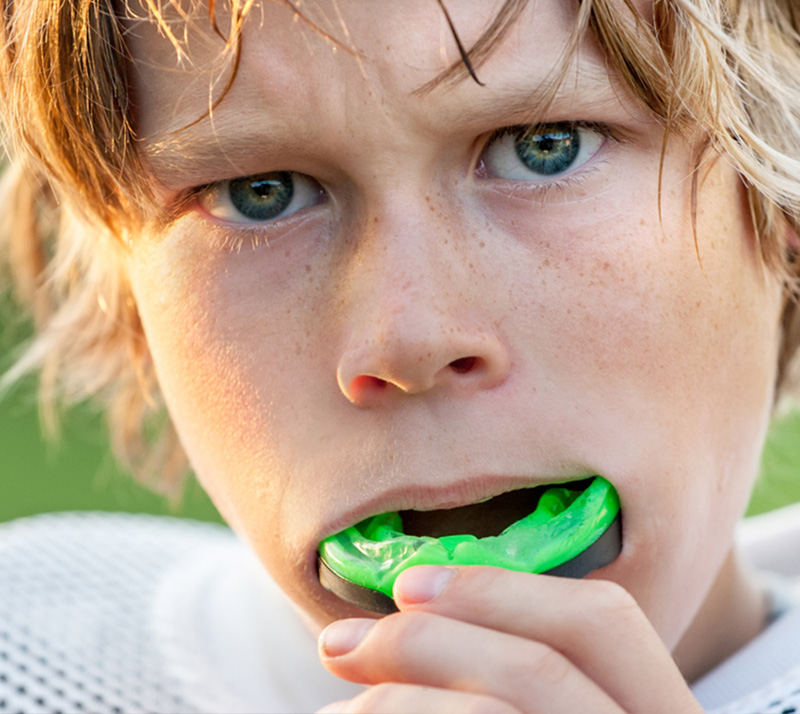 Snoring / Sleep Apnea
Snoring can affect how you and your loved ones sleep. Without a good night's rest, you will feel fatigued and less productive. Our dentist will find the root cause of your snoring to develop the ideal treatment plan, so you and your loved ones can sleep soundly.
Sports Mouth Guards
If you engage in high-contact sports, it's essential to wear a mouth guard as it will protect your teeth from potential injuries. A custom-fit mouth guard will drastically reduce the damages caused if you were to injure your mouth. They are comfortable and will prevent unwanted dental treatments in the future.
TMD/TMJ Treatment
Patients who suffer from TMD can experience all kinds of discomfort, pain, and challenges moving their jaw. TMD will also cause difficulties in eating and chewing. Our dentist will determine the root cause of your TMD to develop a customized treatment plan to help you regain the functionality of your jaw.