Emergency Dentistry Near You
Typically, no one plans for a dental emergency. They come at the most unexpected times, leaving us stressed and pained. Luckily, our emergency dentist in Red Deer is always prepared to treat any dental emergency. Contact our office as soon as possible if you or a loved one experiences a dental emergency.
What are Dental Emergencies?
Our office provides emergency dentistry near you to treat you as soon as possible. The following are common dental emergencies we treat:
Consistent bleeding – constant bleeding when you brush and floss can be a sign of gum disease.
Severe toothaches – painful toothaches can indicate many oral health issues, including gum disease and tooth decay.
Cracked or chipped teeth – the longer you leave your tooth untreated, the more likely bacteria will accumulate in your tooth.
Broken or missing fillings and crowns – your exposed teeth become prone to infection and damages.
Trapped objects – if you have an object stuck in your teeth and cannot remove it yourself, our emergency dentist near you will safely remove it.
A missing tooth from injury or accident – we recommend patients visit us as soon as possible to increase the likelihood of saving their tooth.
Injuries to cheeks, lips, or tongue – if you notice any abnormalities in the soft tissues in your mouth, our dentist will thoroughly examine and develop a treatment plan.
Infected tooth – by seeking treatment as soon as possible, you prevent the infection from spreading to your gums and adjacent teeth.
If you notice any abnormalities or experience any of the emergencies listed above, please visit our office as soon as you can. Early treatment can prevent your dental problem from spreading and becoming more serious.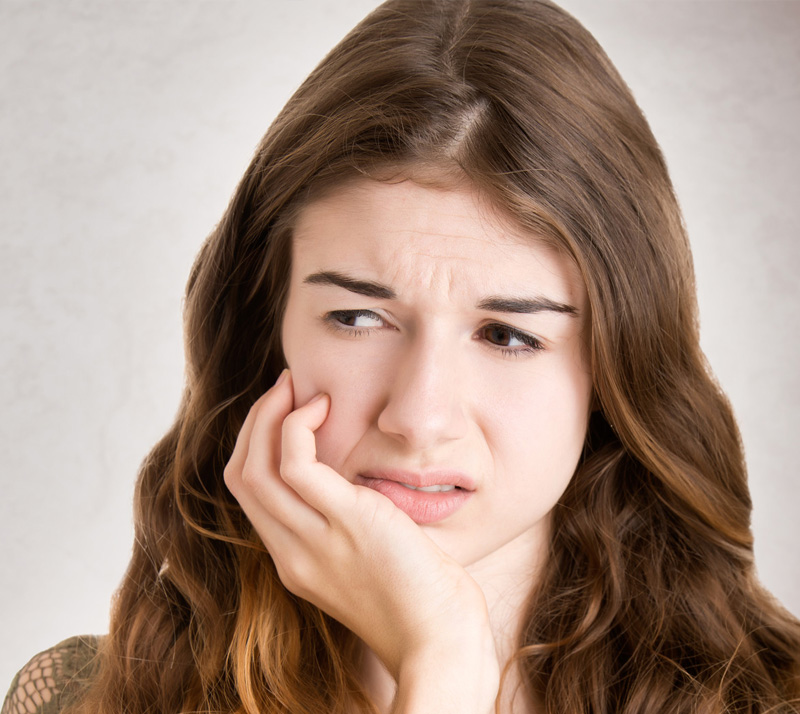 Treatment for Dental Emergencies
Our emergency dentist in Red Deer is knowledgeable and experienced in treating various types of dental emergencies. The treatment will depend on the cause and severity of your situation. Common treatments for the following situations include:
Cracked, Chipped, or Broken Teeth
Fillings for minor cracks and chips
Root canals if the infection has spread to your pulp
Veneers to improve the appearance of your tooth
Dental crowns to protect weakened or severely damaged teeth
Toothaches
Root canal if the decay has spread to your pulp
Fillings if a cavity is causing your pain
Extraction if the decay is severe and no other treatment can save your tooth
Trapped Objects
Our emergency dentist near you will use tools to safely remove the object from your mouth
Looking for an office that provides emergency dentistry in Red Deer? At Riverside Dental Centre, we prioritize your oral health. That's why we offer emergency dentistry near you. Our team will do our best to treat you promptly.