Pediatric Dentistry Near You
It's essential to get your child used to seeing the dentist at an early age. The earlier children get exposed to the importance of oral health care, the more likely they are to develop good oral hygiene habits. Our office provides pediatric dentistry in Red Deer to provide your child with a comfortable dental experience.
The Importance of Early Dental Visits
While baby teeth eventually fall out, they are essential to the growth and development of good oral health. Since children are prone to consuming sugary drinks and not thoroughly brushing, they are at higher risk of developing cavities. Cavities can cause pain and discomfort, which can disrupt your child's daily life. By educating your child on the importance of practicing good oral hygiene, they can prevent tooth decay. In addition, our dentist will also provide tips to improve their oral health and maintain an optimal at-home oral care routine.
Regular dental visits will help your child become accustomed to visiting the dentist twice a year. If they are exposed to dental visits at an early age, they will be more likely to continue visiting the dentist as they grow older. Our dentist will educate your child about oral health using child-friendly terms. We will thoroughly clean and examine your child's teeth.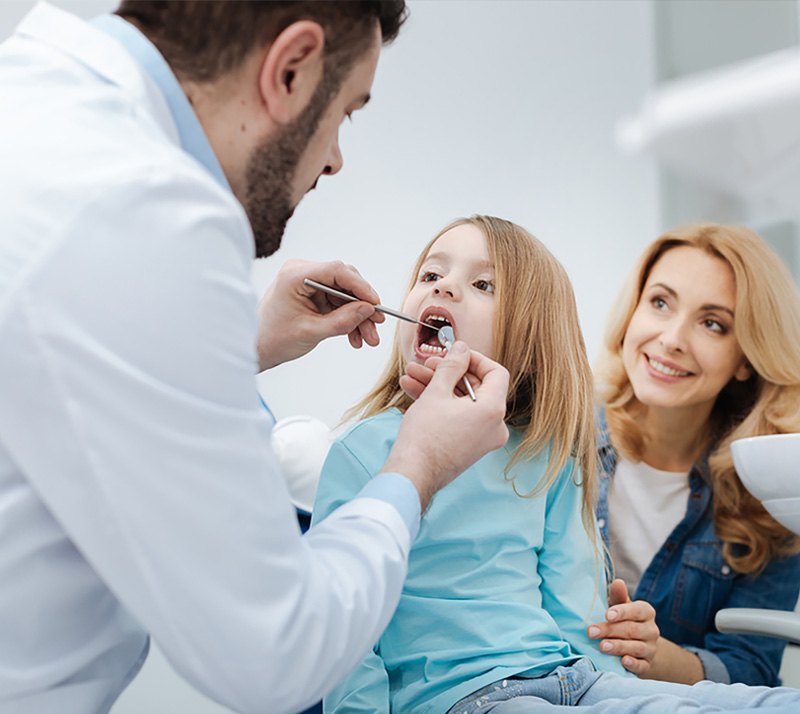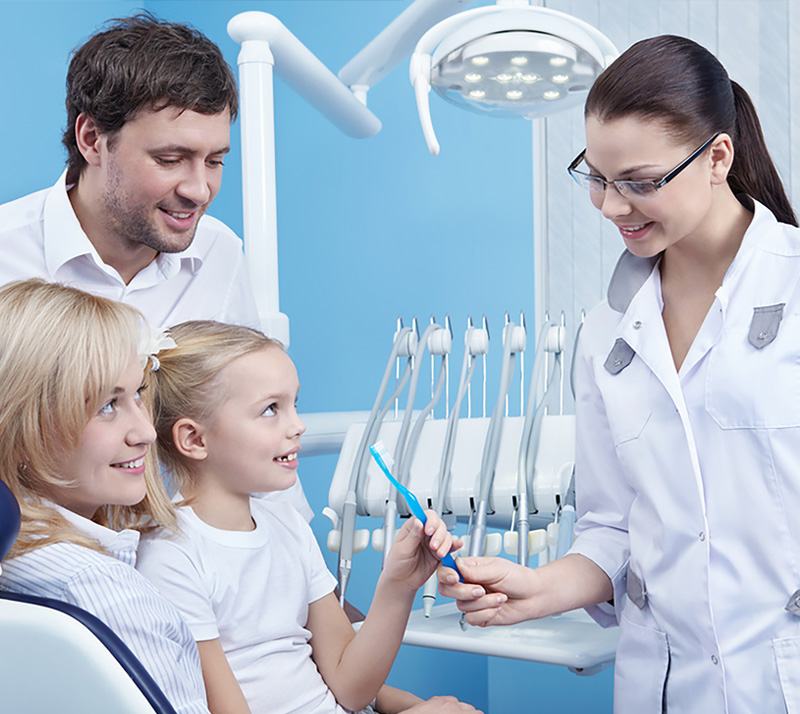 Your Pediatric Dentist in Red Deer
Our pediatric dentist near you understands that dental visits can be scary, especially for your little ones. That's why our team strives to provide a comfortable and friendly environment from the moment your child walks in. We hope to create a fun experience for your child to encourage them to return. We are happy to provide pediatric dentistry in Red Deer.
Tips to Maintain Good Oral Hygiene At Home
Oral habits at-home are equally as important as regular dental visits. Our dentist recommends the following tips to ensure your child achieves optimal oral health:
Regularly visit the dentist
Reduce sugar consumption
Take good care of their baby teeth
Supervise your child's brushing until they turn seven
At Riverside Dental Centre, we believe in educating and helping children develop good oral hygiene habits. These small little habits can affect the rest of their life. If they take good care of their teeth, they will be cavity-free for years to come. If you're looking for an office that offers pediatric dentistry near you, contact our office to schedule a consultation. We are happy to provide pediatric dentistry in Red Deer to ensure your child's smile is healthy.