Are you unsatisfied with how your smile looks? Porcelain veneers are thin pieces of porcelain that are cemented to the surface of your teeth. These porcelain shells can alter the shape, length, colour, and size of your teeth. If you're looking to receive porcelain veneers near you, please get in touch with us to book an appointment. We are happy to provide porcelain veneers in Red Deer to help you achieve the smile of your dreams.
What Dental Concerns Can Porcelain Veneers Address?
Porcelain veneers are a versatile cosmetic dental treatment. They treat various dental concerns, including the following:
Gaps between teeth
Minor bite issues
Worn out teeth
Crooked and misshapen teeth
Discolouration caused by medicine, injury, or trauma
If you are thinking about getting porcelain veneers near you, please book an appointment. Our dental team will help determine if you are an ideal candidate.
Veneers are ideal for minor to moderate dental concerns. Patients who grind their teeth, have gum disease, do not have enough enamel, or have tooth fractures will not be eligible to receive veneers. If veneers are not suitable to treat your concerns, our dentist will provide different alternatives.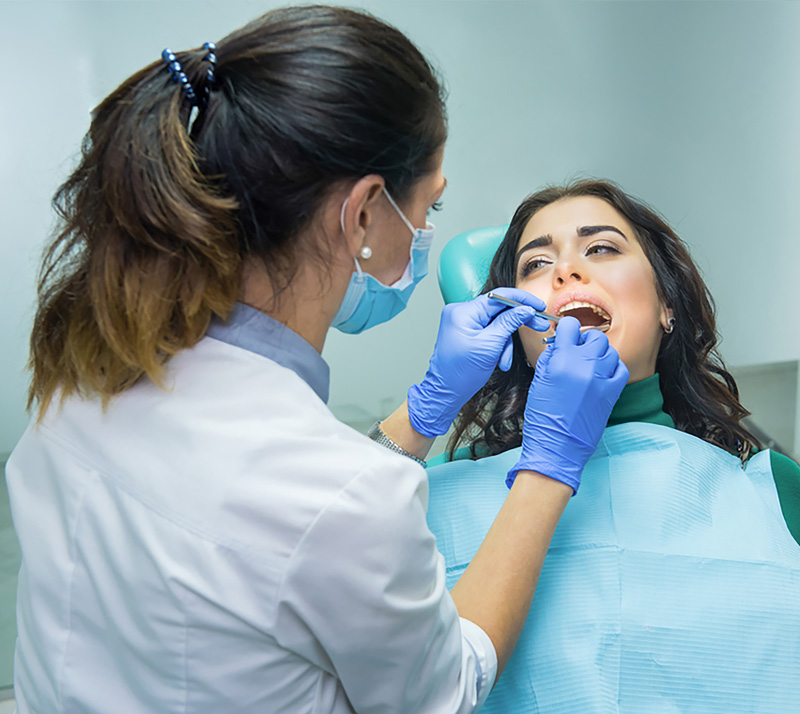 The Advantages of Receiving Porcelain Veneers
There are many benefits to receiving porcelain veneers, such as:
They make your smile shine
They boost your self-esteem
They are natural-looking
They are stain-resistant
They provide long-lasting results
They are customized to each patient
Veneers are a great way to help you become more confident in your smile. The smallest changes in your smile can make all the difference in your appearance. Contact us to learn more!
The Porcelain Veneers Procedure
If you're looking to receive porcelain veneers in Red Deer, you will first book an appointment. During the consultation, our dentist will determine if this is the right treatment for you. If you're qualified to receive veneers, we will first use a mould to take impressions of your teeth to manufacture your customized veneers. Our dentist will then prepare your teeth for the veneers by scraping away a thin layer of enamel. We will book your second visit after your veneers have been manufactured to fit and place them onto your teeth.
Tips to Prolong Your Veneers
We encourage patients to follow the tips listed below to make the most out of their veneers:
Practice an excellent oral hygiene routine
Avoid chewing on ice
Avoid teeth grinding
Avoid hard and chewy foods
Receive frequent dental check-ups and cleanings
Wear a protective mouthguard if you engage in sports
Looking to receive porcelain veneers near you? We provide porcelain veneers in Red Deer to improve your confidence and smile. Please book an appointment with our dentist to see if you're eligible.